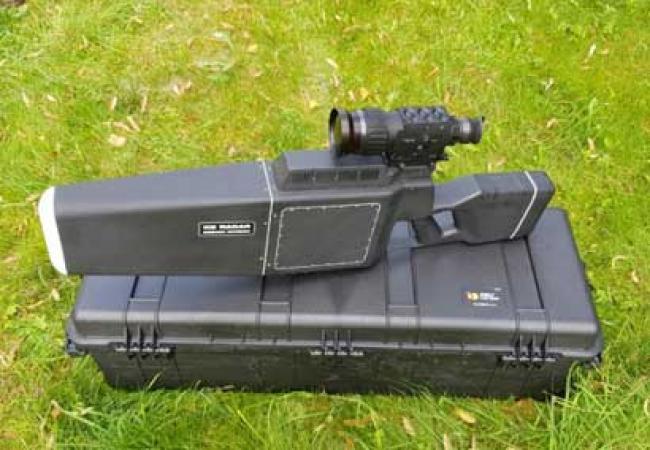 KB Radar JSC developed a "city" version of radio electronic gun for jamming drones
Belarusian enterprise which is subordinate to the State Authority for Military Industry presented another advanced product – the Groza-R2 radio electronic gun for jamming UAVs.
As it was informed by KB Radar experts, a new counter-UAV gun is much more compact. In comparison with Groza-R, it is lighter and less powerful in radiation. It became possible due to the fact that the designers made the power and radiating units smaller and fitted them in a single block, which reduced the system's weight to 7 kg, but the guaranteed range became about 500 metres.
According to KB Radar director Igor Sadovsky, the upgraded counter-UAV gun is designed to engage multicopters which use two civilian fixed frequencies, 2.4 and 2.8 GHz for control and data exchange. By the way, you don't need to aim the gun accurately; just direct it towards the drone, as its antenna bandwidth is about 30 degrees.
To knock out one drone, the Groza-R2 requires from 30 seconds to two minutes. This time is enough for it to jam the UAV's control and communication channels, and the embedded algorithms will guide the drone to landing. The batteries have enough capacity for the gun to produce interferences for at least half an hour.
As a result, one accumulator set allows you to knock out dozens of drones. 
In addition, the Groza-R2 features the IP 54 protection class, which ensures resistance to external contacts, dust and rain. 

Official source http://vpk.gov.by