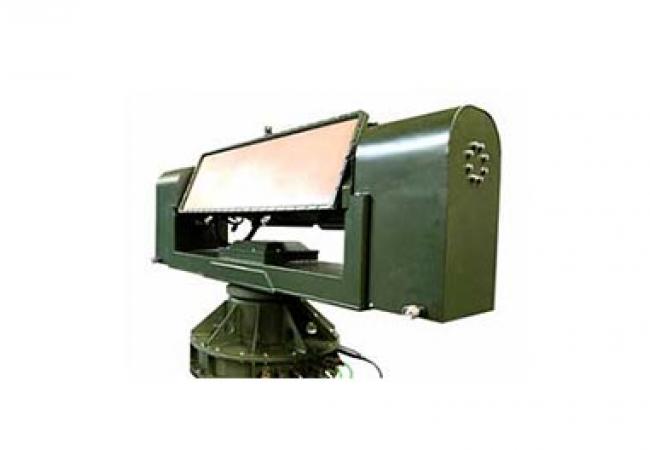 Small-Size X-Band Rodnik Radar Successfully Tested
In December 2018 the small-size X-band Rodnik radar proactively produced by KB Radar JSC – Managing Company of Radar Systems Holding in cooperation with SFTUE Belvneshpromservice was successfully tested.
The Rodnik radar can be used together with the Groza-S and Groza-R electronic warfare stations, as well as with other similar radioelectronic equipment to counter small-size low-altitude aerial objects (first of all, unmanned aerial vehicles). The radar can be a part of mobile low-altitude radar groups and be used in automated radar reconnaissance systems for targets and in other radar systems for detection, measurement of coordinates and motion parameters of aerial (azimuth, range, flight level, radial velocity) and ground (azimuth, range, radial velocity) objects, for automatic target recognition and classification, for automatic target tracking in specified areas and radar data output to the user according to an established protocol.
The radar can be mounted on a unique mobile hydromechanical platform installed on a special trailer chassis or, at the customer's request, on any mobile carrier (chassis) or on a fixed tower (platform). The digital active phased antenna array is used as the antenna system. At the same time, each transmitting element of the phased antenna array has its own transceiver – a solid state unit with digital forming of the modulation law of the probing signal and double conversion of the received signal.
The Rodnik radar provides two main operation modes for unmanned aerial vehicles, cruise missiles and other objects with a radar cross section (RCS) of up to 0.1 m2 with a range limit from 300 m to 20 km, and also for all types of targets with a RCS of more than 0.1 m2 with a range limit from 2,5 to 50 km. The Rodnik radar's automated workplace is located on the command post (control point) of the information user. Surveillance, target detection, measurement of coordinates and object recognition are carried out automatically, without operator's participation.
Official source http://vpk.gov.by