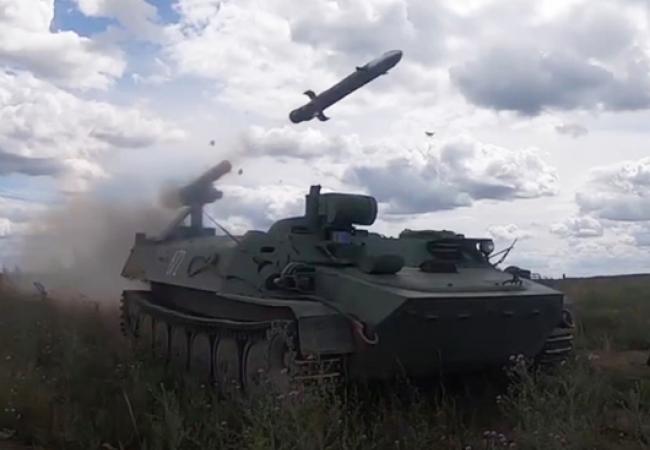 Upgraded ATGM 9M114BM "Rumba" confirmed the stated characteristics
On July 8, at the 230th Obuz-Lesnovsky combined arms range, the first flight tests of the modernized supersonic anti-tank guided missile (ATGM) 9M114BM "Rumba" were carried out, designed to destroy various types of armored vehicles, low-flying air targets, defensive structures, low-tonnage surface targets, as well as manpower in shelters and in open areas.
The main goal of the development work "Modernization of anti-tank guided missile 9M114" to the level of 9M114BM "Rumba", which was carried out by specialists of "BSVT - New Technologies" LLC, was to improve the tactical and technical characteristics of the ATGM in terms of reliability, accuracy and efficiency of use.
During the modernization, all outdated radio technical parts in the missile were replaced with modern and reliable components. This made it possible to improve the characteristics of the missile in terms of control and range of controlled flight.
During flight tests, launches were made from the "Shturm-S" ATGM combat vehicle using a specially developed technique, which included firing at maximum and minimum range and hitting an armored object. According to the results of preliminary and flight tests, all the tactical and technical characteristics of the ATGM declared by the developer were confirmed, in particular, the missile's controlled flight range comprised 6,000 meters.
Official source http://vpk.gov.by