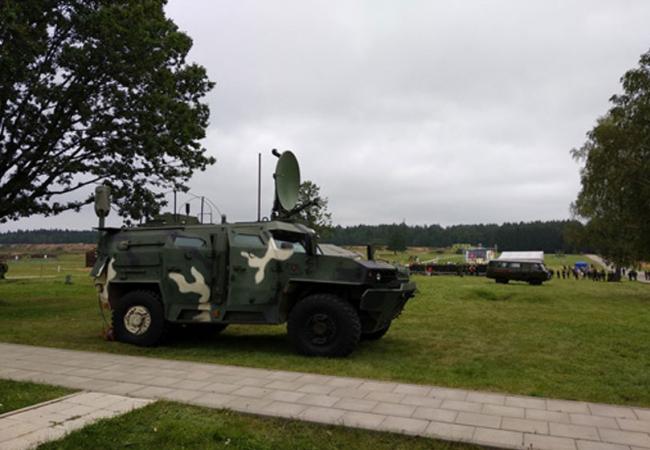 Bogatyr-2 Knows No Fatigue
AGAT-Control Systems JSC took part in the technical support of the stages of the international competition of anti-aircraft missile troops units "Confident reception", held annually within the framework of the International Army Games. The equipment of the combined radio station Bogatyr-2 provided stable satellite communications using the domestic communications BELINTERSAT-1 satellite, which allowed to organise live video broadcasts of the games among the cities of Minsk, Borisov, Baranovichi, Osipovichi and Grodno.
Sustainable satellite communications was provided at all five stages of the competition – steady receiving signal, steady transferring signal, radio positioning, IT equipment operation and the military relay race.
During the competition, the management of the Belarusian Defence Ministry and AGAT-Control Systems JSC discussed prospects for the use of modern digital complexes and communications means, produced by AGAT – Control Systems JSC – Managing Company of Geoinformation Control Systems Holding enterprises, in subsequent contests of similar army competitions.
Official source http://vpk.gov.by