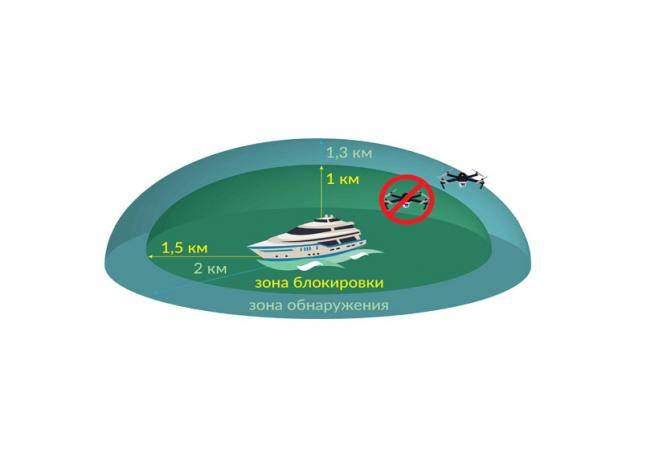 Groza-Z1 Works Without Noise
KB Radar JSC has developed and set up serial production of the Groza-Z1 complex for countering multicopters. It is designed to protect yachts, ships and other marine as well as ground objects from unauthorised intrusion by drones, which can be used for photo and video of private life or commercial activities, as well as for the delivery of dangerous items, including explosive devices.
The complex is capable of automatic detecting commercial drones at ranges up to 2,000 m and altitudes up to 1,300 m. Effective influence on the multicopter with blocking its control is carried out at ranges up to 1,500 m and altitudes up to 1,000 m. As a result of countermeasures, the drone either falls or returns to the point of launch.
Externally, the complex does not differ from the standard yacht radio equipment, which allows its users to ensure their safety without attracting undue attention.
Official source http://vpk.gov.by