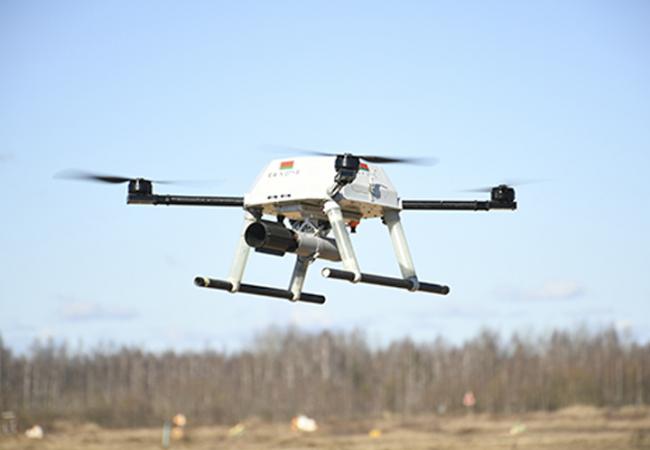 Precise Electromechanics Plant has fulfilled the national objective of creating small-sized aircraft means of destruction
For a number of years the Republic of Belarus has been working on creation of domestic unmanned combat aerial vehicles.
One of the important tasks in this area is development of aircraft weapons for combat UAVs, which significantly differ in their weight and size characteristics from the standard means used in the Air Force.
The team of the Republican Unitary Enterprise "Precise Electromechanics Plant" has successfully solved the problem of adapting small-sized anti-tank aircraft bombs РTAB-2.5-1 for their use by the UBAK-70 unmanned aircraft combat complex, the creation of which is being completed at JSC "558 Aviation Repair Plant".
Unique technical solutions allow application of РTAB-2.5-1 after their extraction from single-use bomb cassettes RBC-500-225 PTAB-2.5.
Characteristics of РTAB-2.5-1: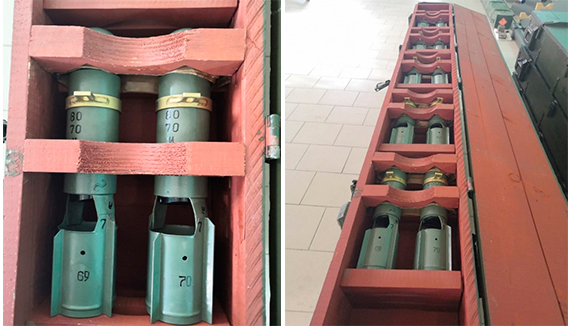 Weight of the РTAB-2.5-1 aircraft bomb – 2.5 kg, length – about 38 cm, type of charge – high-explosive fragmentation. Base fuze is of contact action. Diameter of the bomb as per the warhead body – 60 mm, diameter in the area of cylindrical stabilizer – 90 mm. Ammunition body is equipped with the facility to hang on the UAV ejector rack. Fuze protection device is provided in design. Height of combat application – 150-300 m. РTAB-2.5-1 may be used to hit the manpower, armoured and unarmoured enemy vehicles.
Also, as part of the activities for creating small-sized aircraft weapons for arming unmanned aerial vehicles at the Republican Unitary Enterprise "Precise Electromechanics Plant":
-  experimental (combat) samples of upgraded РTAB-2.5 weighing 3.2 kg with enhanced fragmentation action were developed and manufactured:
РTAB-2.5MB1 of controlled fragmentation and  РTAB-2.5MB2 with ready-to-use destructive elements;
- light fragmentation bombs based on the RG-42 – AO-1 and AO-2 grenades weighing 1 and 2 kg respectively are being developed;
- the technical capabilities of development of the light guided gliding aircraft bomb UPAB-05 weighing up to 6 kg are evaluated.
Aviation ammunition developed at the Precise Electromechanics Plant on the basis of standard combat parts of MLRS "Grad" rockets, mortar mines, RPG grenades, combat elements from aviation single-use bomb cassettes and other commensurate products can be adapted to the technical specifications of the customer and the tactics of using a specific drone. This applies primarily to small-sized free-falling (gravity) aircraft bombs. Small-sized aircraft bombs can be used with various UAVs of both aircraft and multirotor types.
Soon it is planned to demonstrate the combat capabilities of domestic combat UAVs equipped with the specified aircraft means of destruction at the ranges of the Armed Forces.
In the near future the Republican Unitary Enterprise "Precise Electromechanics Plant" plans to develop and manufacture other unguided, as well as guided, aircraft weapons of destruction for domestic combat UAVs. Some of them will be presented at the company's stand during the MILEX-2021 arms exhibition, which will be held in June 2021.


Official source: https://www.vpk.gov.by