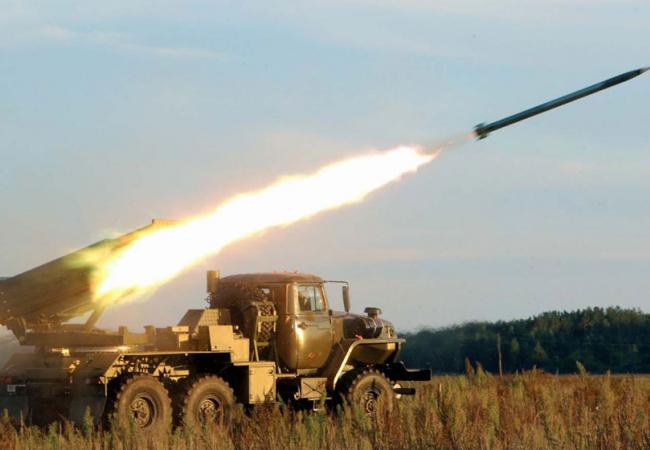 Shkval Test-Fired Successfully
The prototype combat vehicle of the 122 mm Shkval multiple launch rocket system, developed by VOLATAVTO JSC, was successfully test-fired at the Osipovichsky firing range in late September. All the vehicle's systems were tested, and the specified characteristics were confirmed.
The Shkval MLRS features Belarusian-made launching tubes with a more efficient automatic fire control system, satellite navigation system, weather station, advanced communications and data transmission system, and automated guidance system for operating as part of a group with receiving target indications. This equipment significantly reduces the time interval during which the vehicle stays in a firing position, as well as increases survivability in modern warfare.
The MLRS will be able to use not only the entire range of ammunition used by various modifications of the Grad MLRS, but also the 122 mm rockets upgraded by Precise Electromechanics Plant.
Official source http://vpk.gov.by